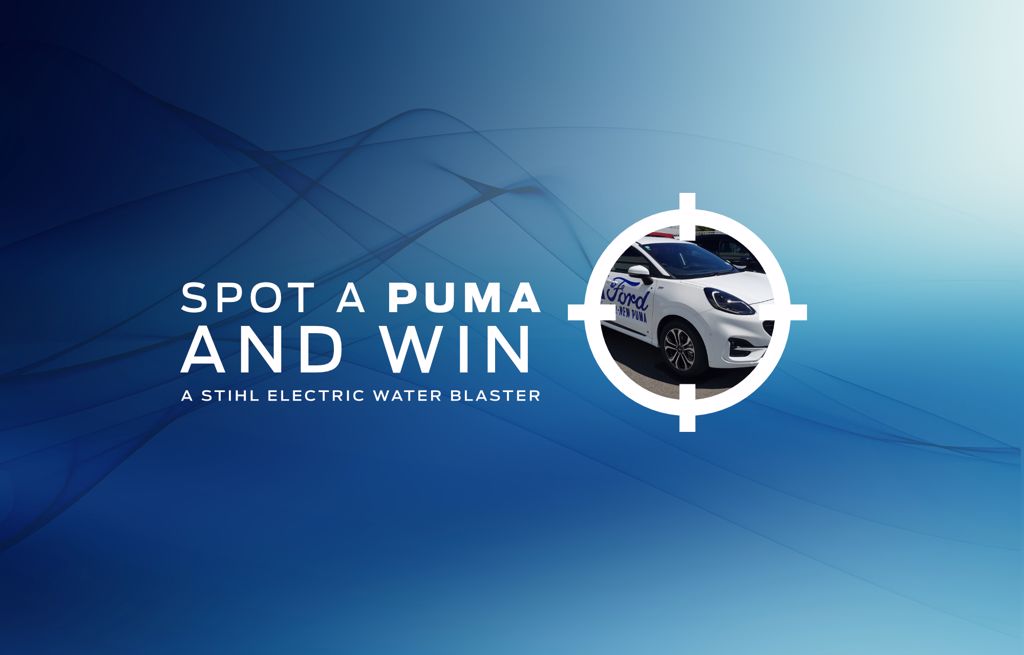 SPOTTED IN TOWN! - PUMA IS ON THE LOOSE!
It has come to our attention that the all new Ford Puma has been spotted in town! We would like to track its whereabouts and we need your help with this!
Over the next 6 weeks we need you to take pictures of our white All New Ford Puma and post them on our Facebook page to prove that you have tracked down this magnificent specimen!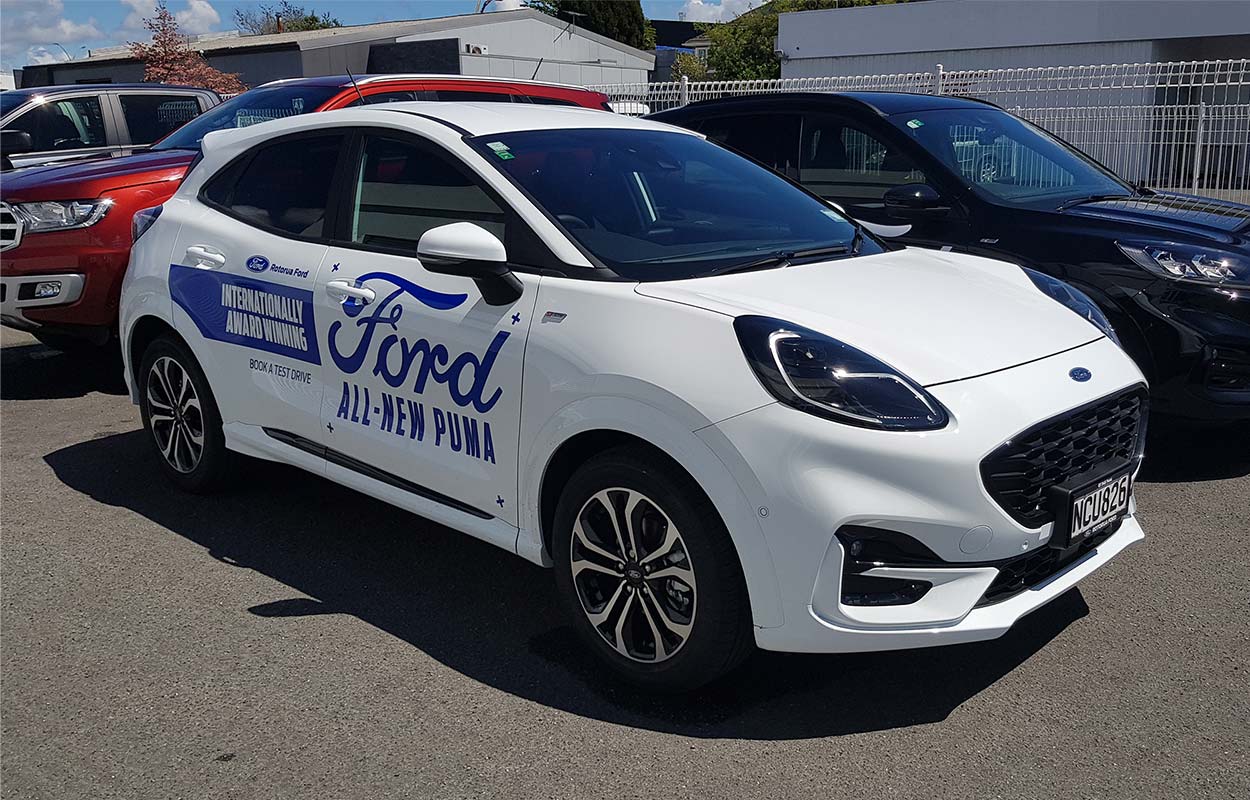 But approach with caution – it will catch your eye
– and as per our ads: NO ADVERTISING TRICKERY!
As a reward for all your hard work, we will select one worthy winner from all entrants who like our Facebook page and post a picture of our All New Ford Puma in the "wild" (e.g. outside – not indoors). We will have the Ford Puma roaming the streets during this time, but it will come home each day to its enclosure.
The prize: a brand new Stihl Electric Water blaster to wash away all the tracking dirt or whatever you wish to clean!
The winner will be announced on our Facebook page on the 1st December 2020. As per usual, T's & C's apply.
News