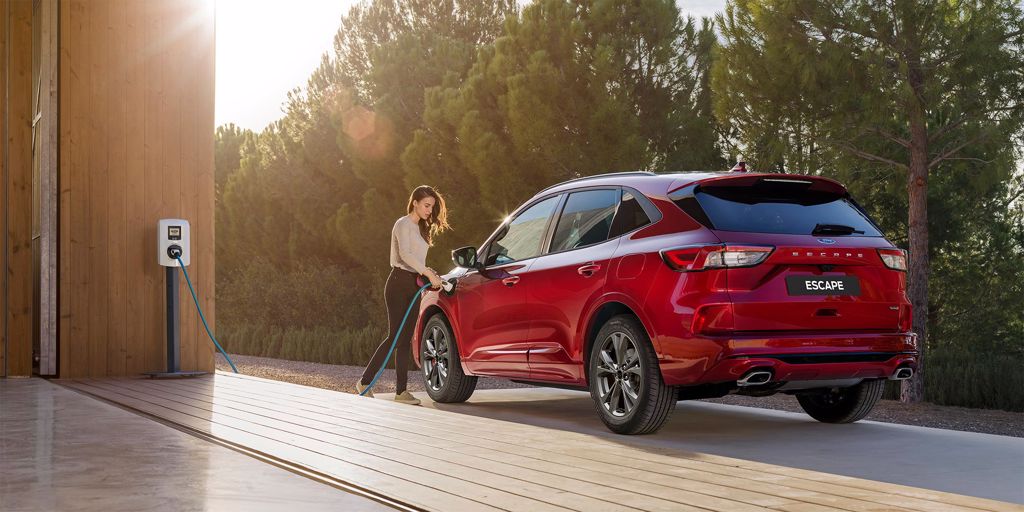 Escape Plug-In Hybrid. Coming 2021
Hybrid, The Best of Both Worlds.
Ford's first plug-in hybrid SUV, the all-new Escape is available in 2021. It offers guilt-free performance that makes going electric easier than ever before.
$60,990 for base PHEV
$66,990 for ST Line X PHEV



Clean. Quiet. Capable.

Wherever the destination, the Escape Plug-in Hybrid SUV uses two sources of power to get you there more efficiently. An advanced electric powertrain lets you make shorter trips of up to 56km on zero emissions1, and can recharge anywhere you have access to mains power. For longer journeys, the conventional combustion engine ensures you can go as far as you need to, using powersplit technology to help recharge the Hybrid battery as you drive. While energy captured through regenerative braking also helps to extend your electric range even further.



Uncompromised Capability

The Escape doesn't comprise on performance, safety, space or comfort. Equipped with a host of safety and driver features including Autonomous Emergency Braking (AEB) with Pedestrian and Cyclist Detection, Blind Spot Information System w/ Cross Traffic Alert, Ford Pass, Adaptive Cruise Control with Stop & Go Technology and much much more – the Escape Plug-In Hybrid makes each journey more enjoyable.
[1] Escape PHEV has a battery size of 14.4kWh which gives a maximum all electric range of 56km/35miles (range may vary depending on the vehicle, weather conditions and driving behaviour). Quoted WLTP Figures with options represent the weighted electric-petrol fuel consumption.
[2] Overseas model shown on this page. NZ specifications may vary. Contact our team for more information.