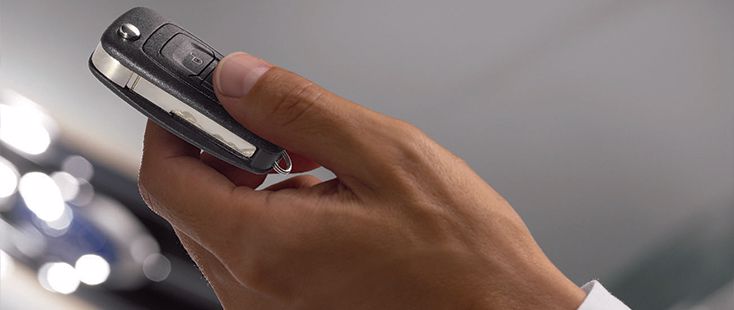 Fancy a new Ford?
Rotorua Ford has joined forces with UDC to provide you with affordable and flexible finance options through My Ford Finance.
Ford's range of vehicles are designed to give you the ultimate driving experience. With the latest engine and transmission technology, you'll get impressive power and fuel efficiency without compromising on performance. But the smarts aren't just under the bonnet. Stylish designs and colour choices, intuitive technology and superior safety features make a new Ford the smarter choice. And with their 75-year strong history, you can rely on UDC – they've helped thousands of New Zealanders get the cars they really want.
My Ford Finance
My Ford Finance can get you the Ford you want, when you want it.
CCCFA (Consumer Law Reform Act)
The amendments to the CCCFA (Consumer Law Reform Act) took effect from the 6th of June 2016. Dealerships selling finance will now be considered lenders for the purposes of the legislation, and as such must assist the borrower to reach informed decisions in all subsequent dealings in relation to any financing agreements.
Under the Act, as a dealership that sells financial products, we are required to publish the 'costs of borrowing' and 'standard form contracts' on our website (and make these available on demand within your premises).
Rates range charged by Rotorua Ford
The rates that Rotorua Ford will charge are between 0% to 14.99% per annum, subject to promotions
Standard fees and charges
The below outlines UDC's standard fees and charges or you may wish to follow this link for UDC standard fees:
https://udc.co.nz/tp/download/644524/75860c73bf9766885bd5210cb56bd144/20151105004.pdf
For CFS loans please follow the link provided: https://www.cfsfinance.co.nz/finance/disclosure-information/
Standard fees and charges applicable to Consumer Contracts

Credit Fees

Establishment Fee $105.-
This fee covers the cost of processing, assessing and approving your finance application. It will only be charged if your finance application is approved.

Dealer Fee $250.-
This fee covers the cost to the Dealer of preparing and processing your application for finance.

PPSR $10.35.-
This is the cost to us of searching and registering a security interest on the Personal Property Security Register.

Statement $0
Charged to your account when an additional statement is requested and delivered over and above any statement provided free of charge.

Maintenance $2.00 per month
This fee will be charged to align with the frequency of your loan repayments and covers the cost of keeping your loan active.

Variation Fees

Variation of contract $25.00
Charged when a variation, assignment or an unscheduled part prepayment is completed. This fee is payable at the time UDC consents to the variation, assignment or part pre-payment.

Early settlement $7.00 plus a variable amount
If you repay your loan in full before the final payment, then two different fees are charged:


A fixed fee to cover the cost of settling your loan.
A variable fee to cover any loss derived from breaking the funding associated with your loan.

To find out more information on early repayment fees, please refer to the following fact sheet.

Collections Fees

Default interest charge 5% p.a. plus the annual interest rate stipulated in your agreement
Default interest is calculated at the rate of 5% per annum plus the annual interest rate referred to in your contract. If you fail to make any payment on the due date default interest is payable on the overdue amount from the due date until the date UDC receives full payment of that overdue amount.

Dishonour fee $3.50
Charged when a scheduled loan payment is dishonoured by your bank or when an automatic payment fails. The fee is payable and will be debited to your account at the time the relevant payment was due.

Late payment fee $60.00
Charged when a scheduled loan payment is not made on time and remains unpaid for seven days. The fee is payable and will be debited to your account at the time the relevant payment was due.

Repossession action fee $50.00
Payable in the event UDC commences repossession of the asset(s) taken as security. This fee will be debited to your account at the time repossession action is commenced.

Post repossession fee $0.00
This fee is payable and will be debited to your account after realisation of the assets or abandonment of realisation.



These fees are effective from 11 December 2018 for loan applications received on or after this date.



Standard Contracts / Terms and Conditions
The following link to UDC's standard form contracts and the related terms and conditions.
General Conditions:
https://udc.co.nz/tp/download/644537/2e57569a8d3d250a895005ab760f2211/terms_and_conditions.pdf
Credit Sale Agreement (Personal):
https://udc.co.nz/tp/download/644521/f8835a3fd97bcfa9bd4a0c035a54ca6c/20152104001.pdf
Term Loan (Personal):
https://udc.co.nz/tp/download/644546/941458797c37b7425bee8f5f2a2b1542/20152104005.pdf
Security Agreement (Personal):
https://udc.co.nz/tp/download/644550/f831f160889620b6d187e447d2689745/20152104007.pdf
Early Repayment Charge (Consumer):
https://udc.co.nz/pdf/UDC-Early-Repayment-Charge-Fact-Sheet.pdf
Customer Service (Change of address/Complaints/Dispute Resolution/Hardship/Defaults):
https://udc.co.nz/car-loans/customer-service/index
General
We also make the following general information available:
• What the borrower should do if they change their address.
• How a borrower makes a complaint.
• What dispute resolution schemes we belong to, and how a borrower accesses them.
• How a borrower can apply for unforeseen hardship relief.
• What happens if a borrower defaults under the agreement, including, if relevant, repossession.